With compassionate care and the highest levels of professional accreditations and experience, the team at California Cardiovascular Institute ensures they provide their patients with the best care possible in Bakersfield, CA.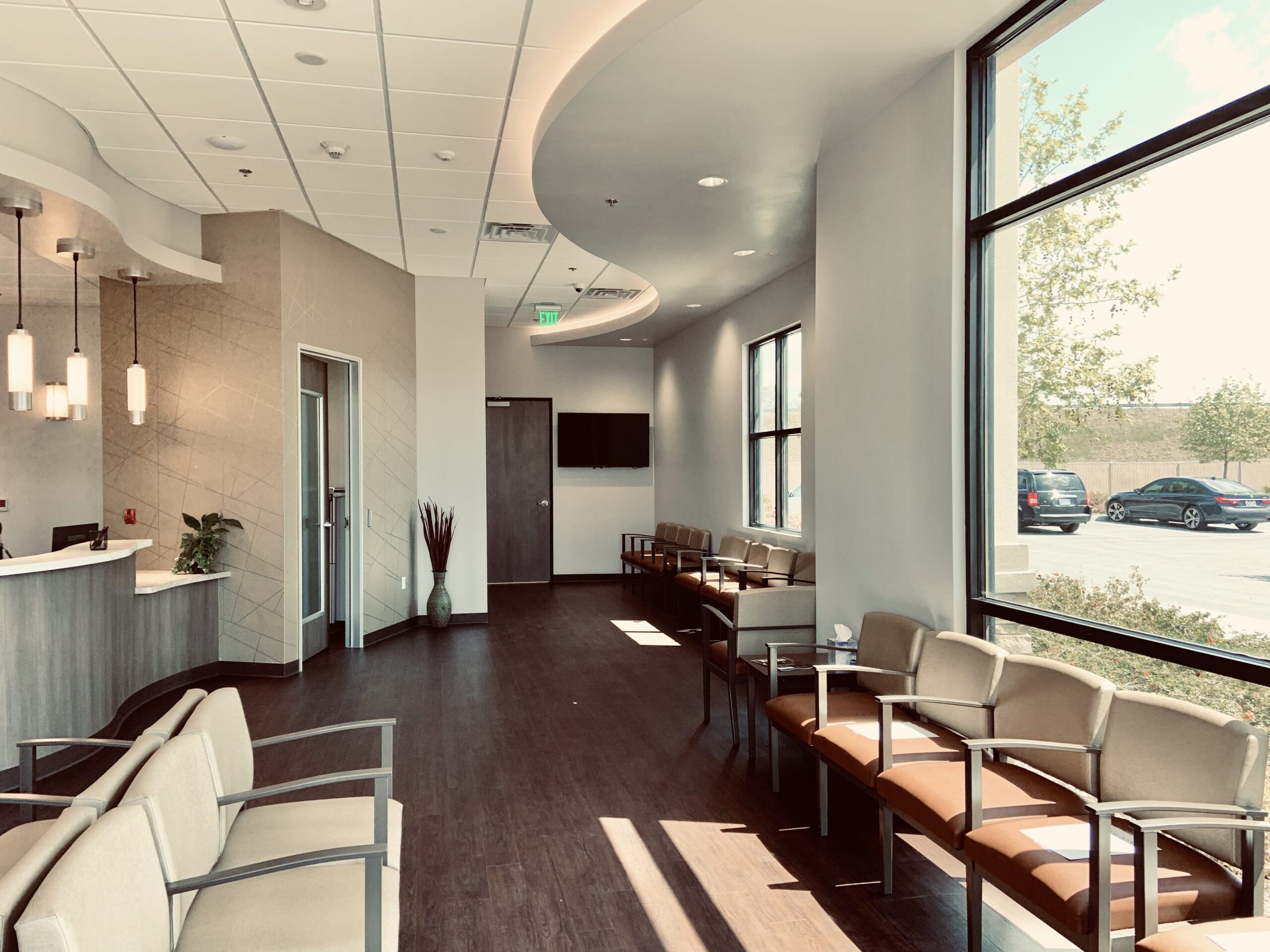 About California Cardiovascular Institute
California Cardiovascular Institute has a highly experienced team offering complete cardiac and vascular care. We offer comprehensive, compassionate, individualized treatment for all cardiac problems, from heart disease to circulatory system disorders such as chronic venous insufficiency and problematic varicose veins.
Our practice has on-site, state-of-the-art equipment and technology to offer diagnostic services such as vascular ultrasounds, echocardiograms, nuclear stress tests, and carotid ultrasounds. Our experienced and skilled team also perform a wide range of minimally invasive treatments with cardiac catheterization, such as peripheral and balloon angioplasty with coronary stents.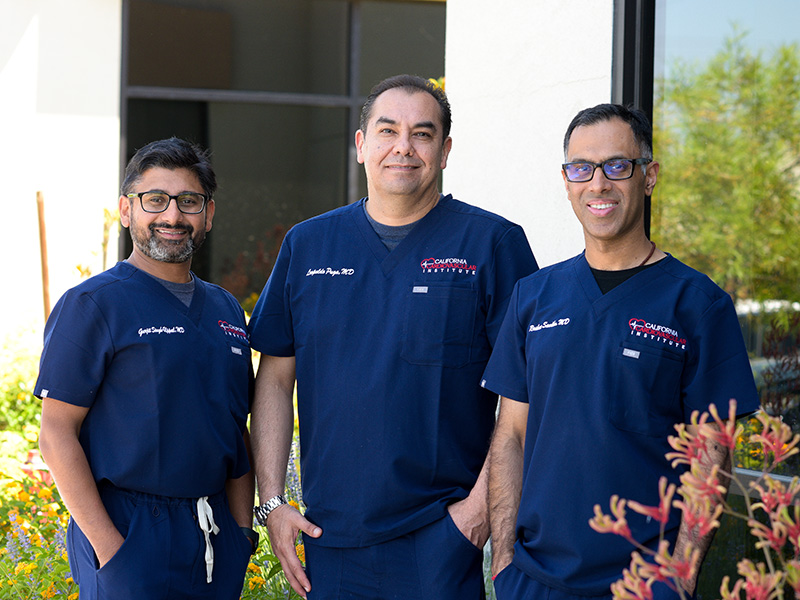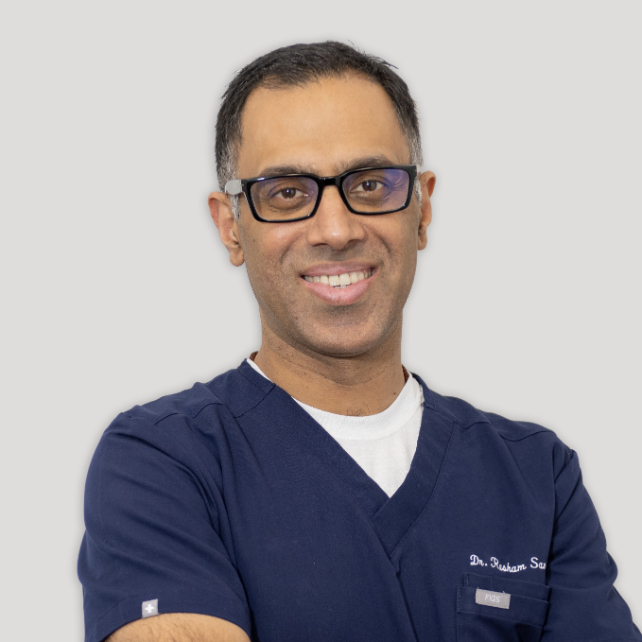 Rasham Sandhu, MD, FACC
Interventional Cardiologist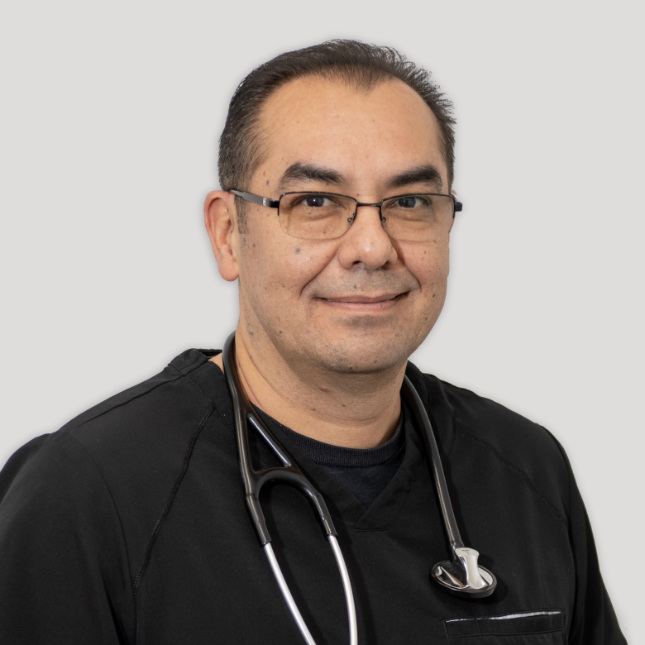 Leopoldo Puga, MD, FACC
Cardiovascular Specialist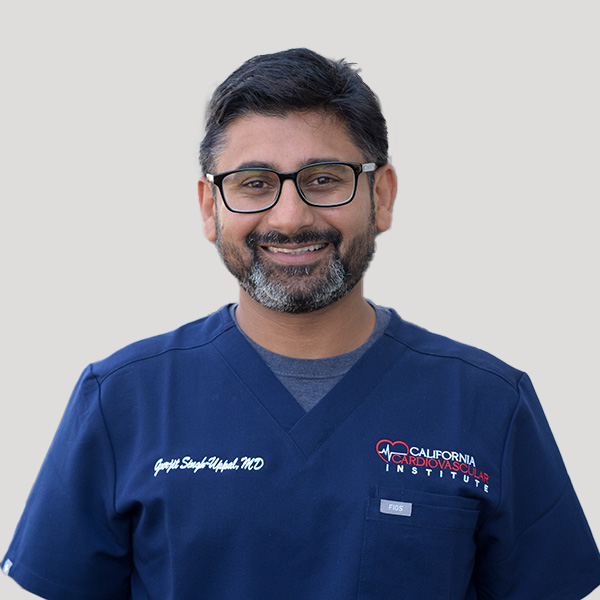 Gurjit Singh-Uppal, MD
Electrophysiologist
Gurjit Singh-Uppal is a highly experienced Clinical Cardiac Electrophysiologist who currently holds the positions of Vice Chief of Staff at Bakersfield Heart Hospital, Medical Director of the Atrial Fibrillation Program at Bakersfield Memorial Hospital, and Clinical Assistant Professor at Wayne State University. He completed his medical training and specialized in Cardiac Electrophysiology at Henry Ford Hospital in Detroit, Michigan, where he later served as a faculty member for seven years. Dr. Singh-Uppal is a distinguished member of the Society of Cardiac Robotic Navigation and the Heart Rhythm Society.
With a strong background in clinical research and a focus on cardiac devices and robotic navigation, Dr. Singh-Uppal gained global recognition for his groundbreaking discovery regarding the interaction between the iPhone 12 and implantable cardiac defibrillators, earning him the 2021 Crain's Healthcare Hero Award. He is dedicated to advancing treatment options for heart rhythm disorders in Kern County by leveraging cutting-edge mapping technologies and tailoring individualized therapies, effectively bridging the gap between academic and community practice.
Connect with California
Cardiovascular

Institute
At California Cardiovascular Institute, we ensure to provide our patients with the best care possible while quickly becoming one of the premier cardiology practices in Bakersfield, CA.